Dime
The "Dime" is a mixed-use project located at the foot of the Williamsburg Bridge. The overall development includes a 21 story tower resting on a 4 story podium that will be integrated with the historical Dime Savings Bank building. The ground floor will have 40,000 SF of rentable space for retail, 100,000 SF for office space and around 350,000 SF for housing. The design allows for open space office spaces. Construction will begin in Spring 2017 and the completion date is estimated to be in Spring 2019.
Collaboration: FFA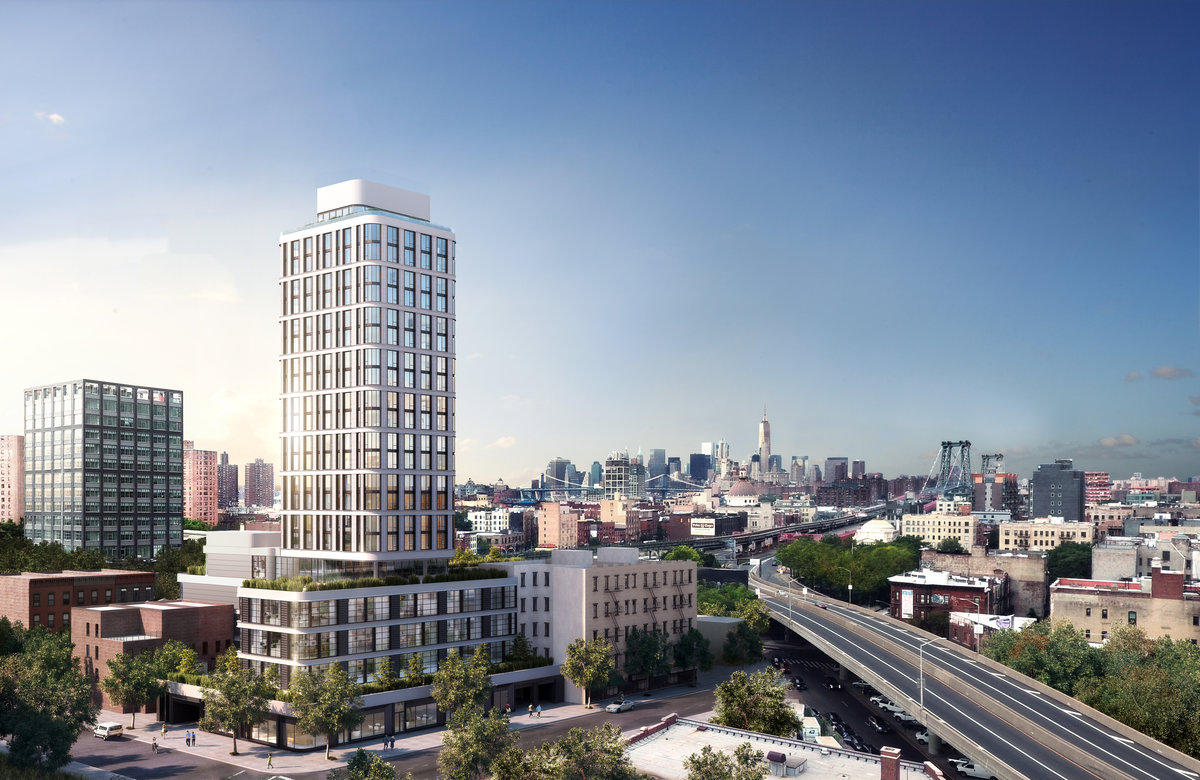 Cellar Floor Plan
Ground Floor Plan
2nd Floor Plan
Interior View
5th Floor Floor Plan
Exterior View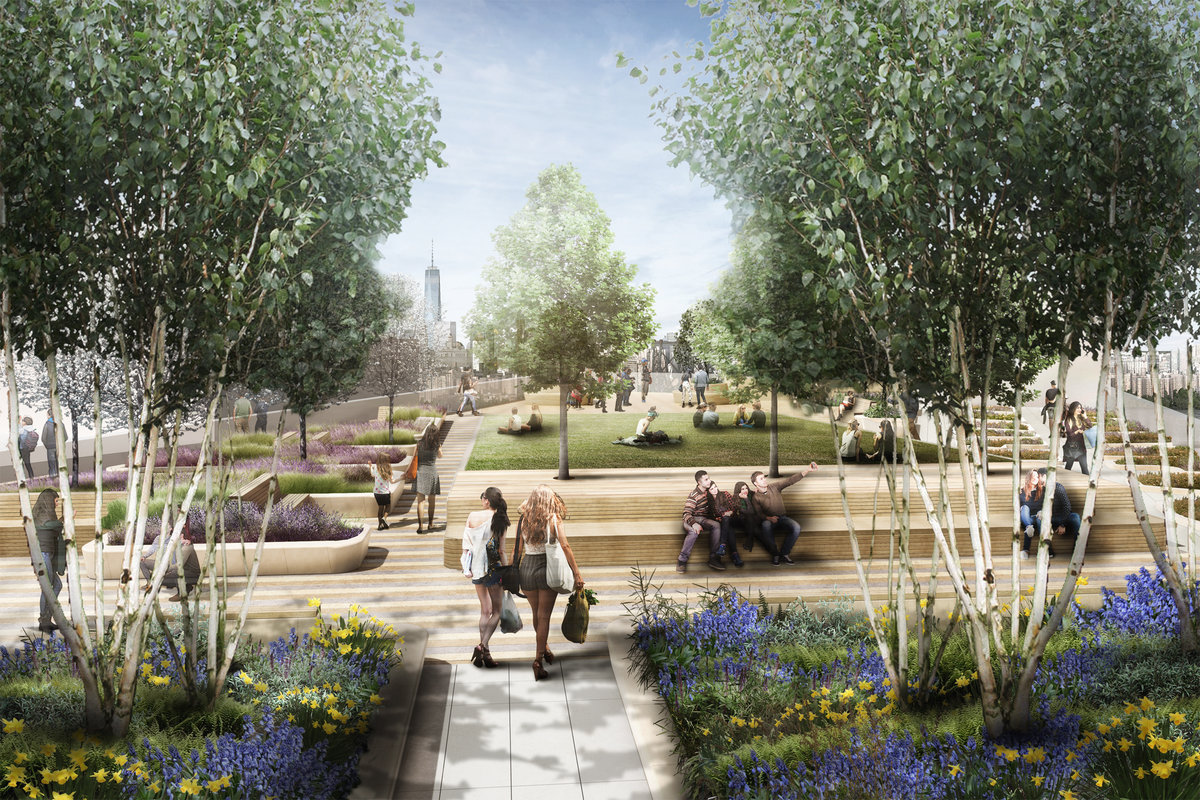 6th Floor Plan
DIME BANK
The Dime Savings Bank is a 16,000 sf renovation project. The building is going to be connected to "The Dime" at the 1st and 4th floor. The first floor will be either retail space or an entrance lobby. The 4th floor will be open space dedicated for the residents of "The Dime".
West Elevation @ Havemeyer Street
Section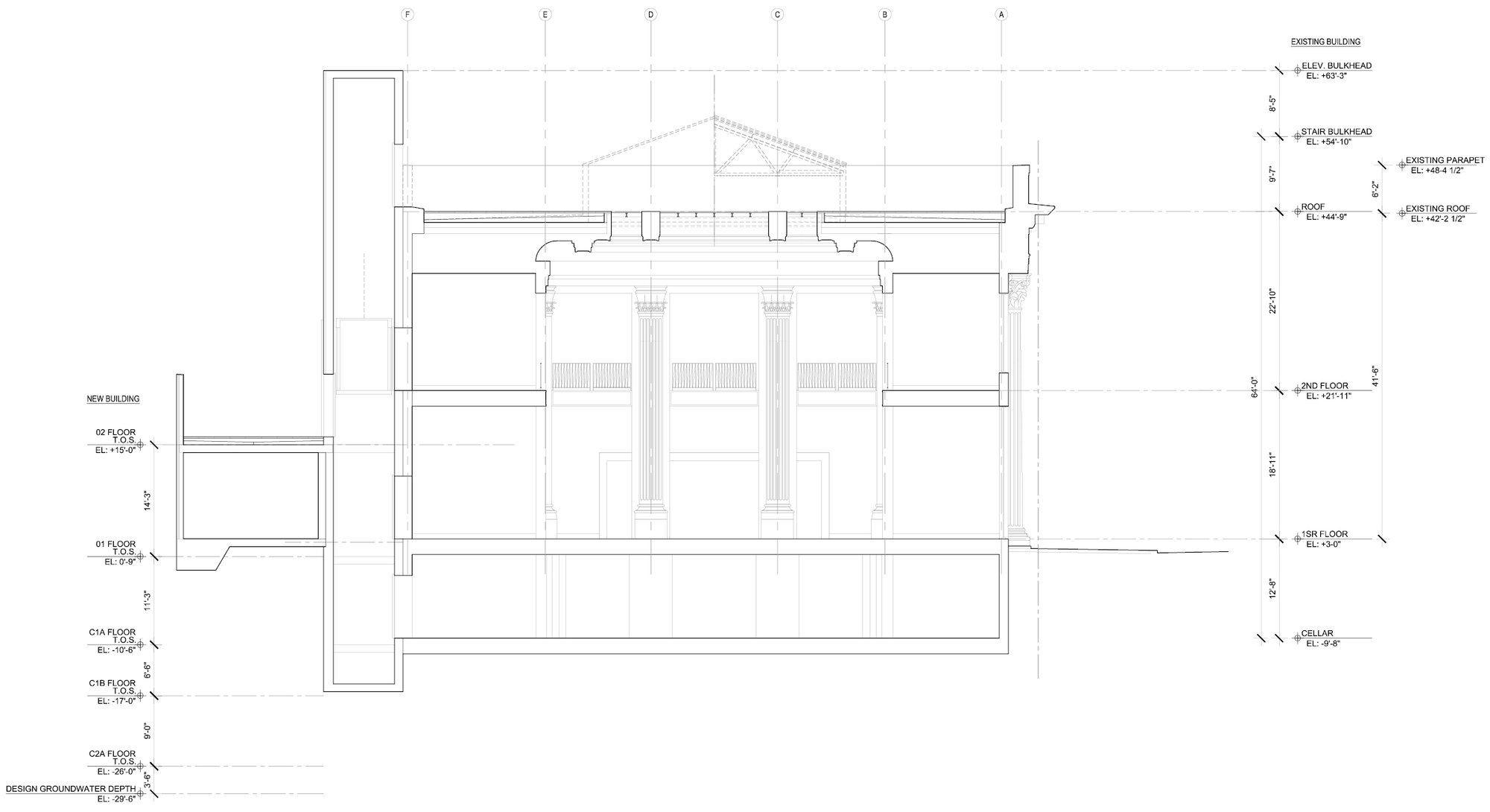 Roof Detail - Walkable Skylight