Paintbox
Paint Box is an Arts and Cultural Centre with a 26-story residential condominium. This building is slated to replace outdated social housing complexes with a cultural center that is going to provide better facilities to several artists of the neighborhood.
Collaboration: Diamond + Schmitt Architects - Toronto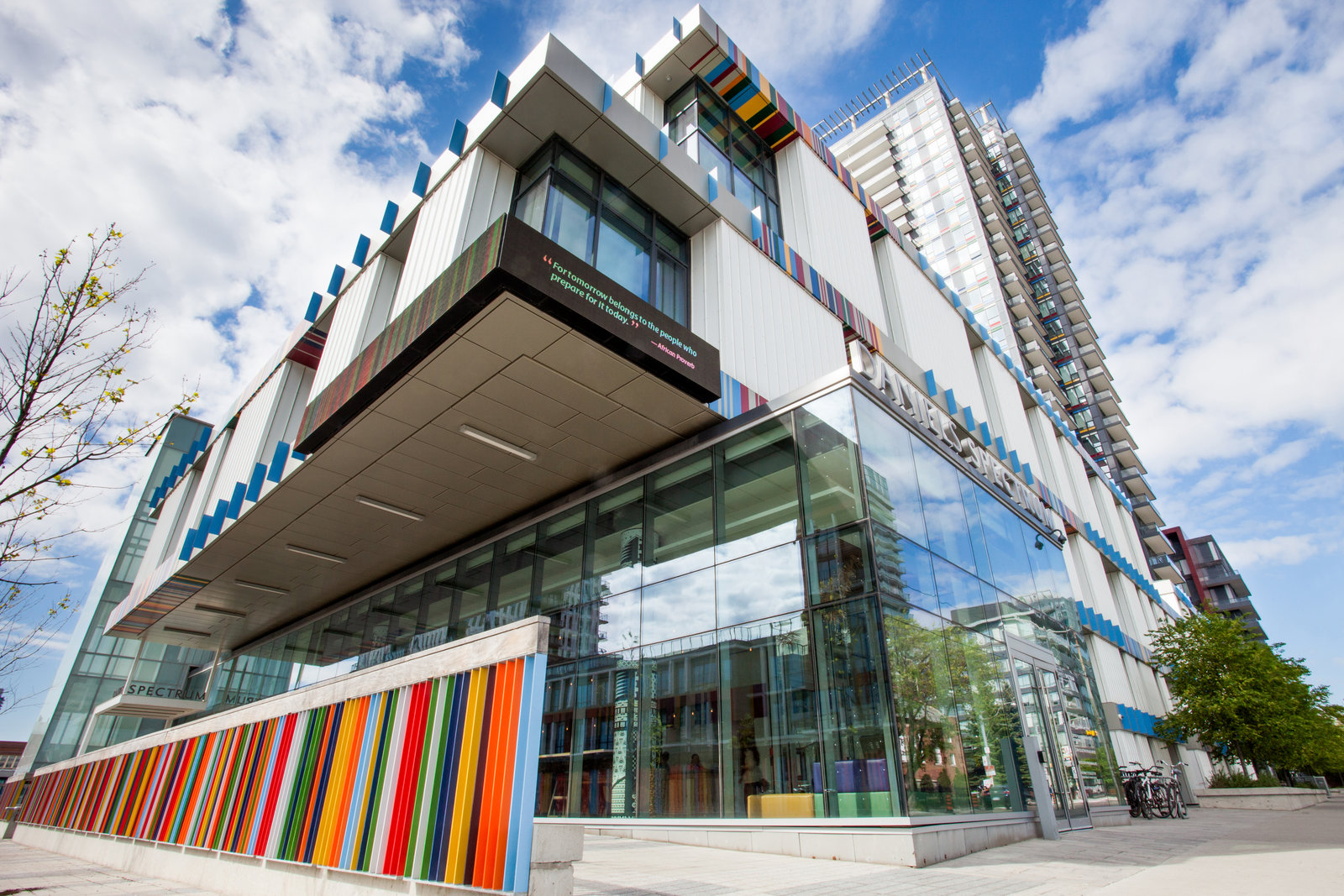 Ground Floor
The first floor is the "Experience" level, with a 400-seat theater and outdoor performance court. The Collective of Black Artists and the Native Earth Performing Arts will be the anchor tenants here.
Section A
Section B
2nd and 3rd Floor
The second floor, dubbed the "Learning" level, is dedicated to the development of talent in music, visual arts and film. Groups will include the Regent Park School of Music, the Cabbagetown Regent Park Museum and the Regent Park Film Festival. The third floor will host work areas for non-profit organization and art entrepreneurs.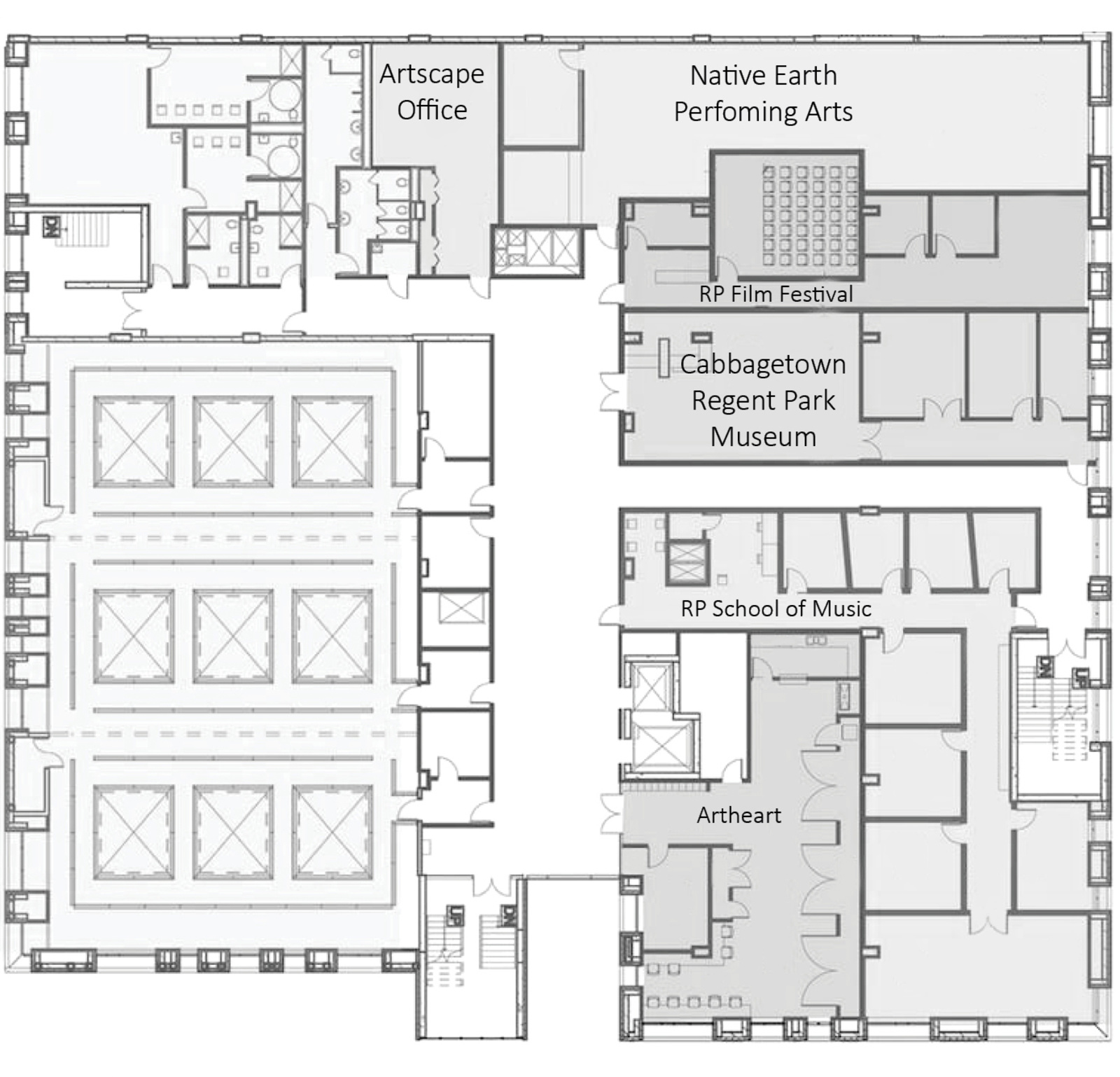 Exterior Rendering